NG BioMats Inc.
the latest in biomaterials
Welcome to NG BioMats Inc. Our mission is to provide customers in the field of regenerative medicine, cosmetic surgery, skin care and other industries with the latest generation of biomaterials..
Our startup company was founded in 2017 with a vision to be a supplier of a new generation of products that are developed and produced in the United States with sustainability and ethical choices in mind.
Through our selective process of raw material sourcing and selection of suppliers and equipment, we strive to produce biomaterials that are safe, and meet or exceed quality and safety requirements in the medical and cosmetic industry and beyond.
The markets we serve:
Regenerative Medicine
Tissue Engineering
Cosmetics
Medical Devices
Dental
Wound Management
Skin, Hair and Mucus Membrane Care Products
Nutraceuticals
Our Type I marine collagen is designed for use in the medical and cosmetic fields and guarantees high quality and purity making it an ideal choice for a wide variety of applications.
Marine collagen reduces the risk of transmittable diseases that are typically associated with bovine and porcine sourced materials such as Bovine Spongiform Encephalopathy (BSE) and Foot-and-Mouth Disease (FMD).
Additional benefits include a lower molecular weight, resulting in 1.5x times faster absorption rates, and the elimination of potential ethical and/or religious constraints, allowing for greater global use.
For more information about our Type I marine collagen and other products, please visit our Products section.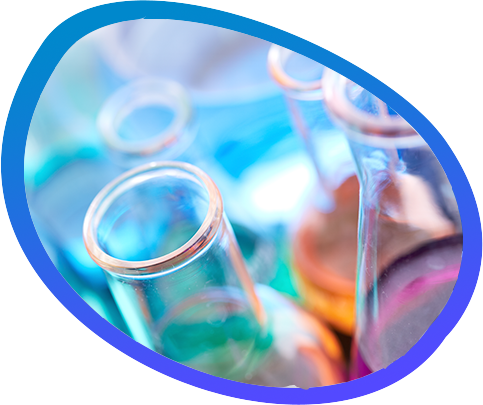 About Us
Our company is in the process of obtaining ISO 13485 and GMP certifications as a sign of our commitment to high quality standards.
We're currently offering co-manufacturing space and services at our location in Essex, VT and are actively looking to partner up with other companies to produce a line of finished products in the reconstructive medicine, tissue engineering and cosmetic surgery fields using our marine collagen as the base material.
Our leadership team is comprised of a group of individuals with extensive experience in all faucets of biotech manufacturing and business development.
For more information, please use our Contact Us form.

Our Services
NG BioMats Inc. operates out of a 25,000 sq. ft facility located in Essex, Vermont and our services include the manufacture of biomaterials, product testing, sales and distribution.
We also offer co-manufacturing services to potential partners that include full labor, QA/QC and GMP compliance management.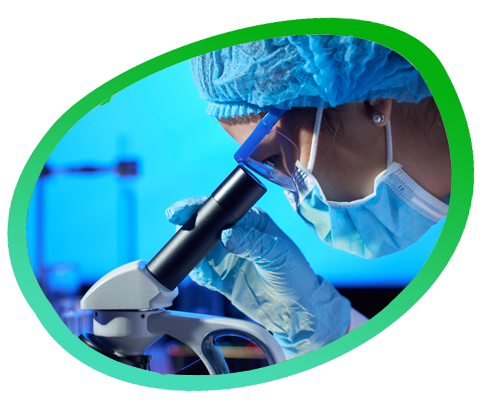 Our Products
Marine Collagen For Research And Development
NG BioMats can provide small amounts of liquid or powder marine collagen to support various R & D initiatives in the fields of regenerative medicine and cosmetics.
For more information, please use our Contact Us form.
Marine Collagen For Cosmetics
Type I collagen is the most used fibril-forming collagen in many cosmetic applications as it is the gold standard due to its high biocompatibility with the human body.
Film-forming marine collagen properties support inclusion in cosmetic formulations, and when applied, covers the skin and decreases transepidermal water loss, protecting skin from corrosive elements.
Marine collagen has been found to have significant benefits in promoting the wound healing process. Specifically, it prevents moisture and heat loss from the wounded tissue, while providing a microbial infiltration barrier.
NG BioMats can provide a lyophilized or liquid form of Type I marine collagen suspended in acidic or pH neutral solutions that is ready for custom formulations.
For more information, pricing and specifications please use our Contact Us form.
Marine Collagen For Medical Device, Tissue Engineering And Cosmetic Surgery Use
Marine collagen exhibits very low amounts of impurities and can generally be used as a matrix component for tissue engineering.
It holds a Generally Recognized as Safe (GRAS) status by the FDA, and has been proven to work as a base or key component in the following areas:
Bone, cartilage, dental, vascular, skin repair
Meniscal cartilage substitutes
Tympanic membranes
Membranes for dentistry
Nerve repair conduits
Wound and burn healing / Wound dressing
Dermal filler for tissue augmentation
Vascular closure devices, hemostat
Drug or growth factor delivery materials
Therapeutics
Fabrications of collagen beads for use in cell therapy and tissue engineering applications
NG BioMats Type I marine collagen can support a wide number of uses in all areas listed above. Our product exhibits reliably high purity and temperature denaturation values, while maintaining low endotoxin and heavy metal counts as a result of tightly controlled source and manufacturing environments.
For additional product specifications, SDS sheet, pricing, and product availability, please use our Contact Us form:
HOW TO REACH US
Contact Us
NG BioMats Inc
84 Red Pine Circle
Essex, VT 05451